Rejuvenate your mind, body and soul with our yoga and volunteering program in India. You will be living  in the stunning and charming town of Fort Kochi in Kerala, voted by the Lonely Planet in the Top 10 Cities to visit in 2020. An absolute gem of a destination in South India, popularly referred to as 'God's Own Country'. Fort Kochi where this Yoga Holiday program is based, has a rustic colonial era and laid back vibe, tropical backwaters lined by coconut trees, gorgeous beaches, serene tea plantations, rich culture and delightfully sumptuous cuisine.
Not only will you learn or practice yoga from experienced yoga teachers who will help you discover or rediscover your spiritual side, but you will also spend your time giving back to local communities and helping sustainable and rewarding volunteer projects arranged by our team here at Volunteering Journeys. 
On this Yoga and Volunteer in India Holiday you can choose a volunteer project of your choice. This includes women's education, teaching children or special needs children. All are projects are guided and you will have support given at all times by our local team.
Designed for advanced yoga practitioners or beginners alike, our yoga and volunteering in India program will help you deepen you understanding of yoga and will help you find your true self on both a physical and spiritual level. With the guidance of our expert teachers, you will learn importance techniques to improve your yoga practice forever. And all the while, you will also get the opportunity to travel and help others.
This program is suitable for individuals over 21 years of age and is open to anyone who has an active lifestyle and is interested in a volunteering experience abroad.
During your time on our yoga and volunteer program you will receive daily lessons in 'Hatha or Ashtanga yoga', a type of yoga which combines physical postures (asanas), breathing techniques (pranayama) and meditation with various cleansing practices. Our local yoga gurus will work closely with you to help you connect spiritually and help you get more from your everyday yoga practice. Each morning and evening session is usually 1 hour. Yoga classes are generally in a group however there are times when you may get a private lesson.
In addition to the daily yoga classes, you will also take part in a rewarding community based project. You could be teaching  in local schools and community centres or helping women's empowerment projects where you will teach English and other life skills,or helping disabled children with basic games and activities. Volunteer projects will be spread between mornings and afternoons and our local project coordinators will help you prepare for these sessions.
Weekends are free for your leisure and it would be a sin to miss out on an overnight stay on a traditional houseboat on the backwaters or visiting the lush tea plantations of Munnar. If you choose to stay in Fort Kochi you can always get a relaxing Ayurveda treatment or massage that is so popular here.
You can join this program on any Saturday of any month in the year.
Please note: 24th December to 2nd January we do not advise joining as there are several public holidays and projects are closed during the festive period.
What your first week looks like
---
Your arrival weekend will be relaxed. We will pick you up from the airport and bring you to your accommodation. Depending on your time of arrival, our team will meet you and give you a local orientation so you can get to know the area you are living in. The next day you will be given health and safety briefing, culture orientation and project training before we take you in for your program.
Your project coordinator or a member of the team will be taking you to the project and after introductions you can get started. All your meals breakfast, lunch and dinner will be the accommodation unless you are at the project site or outside. In the evenings most volunteers spend it either exploring local sights, relaxing at the accommodation or preparing for projects.
Our local team will suggest many activities for you to do! Your weekends will be free for you to explore Kerala or India. We highly recommend you to utilise your time so you can get to see more of the country that you are visiting. We usually make recommendations based on past volunteer experiences. Its always better to book excursions in country with other volunteers.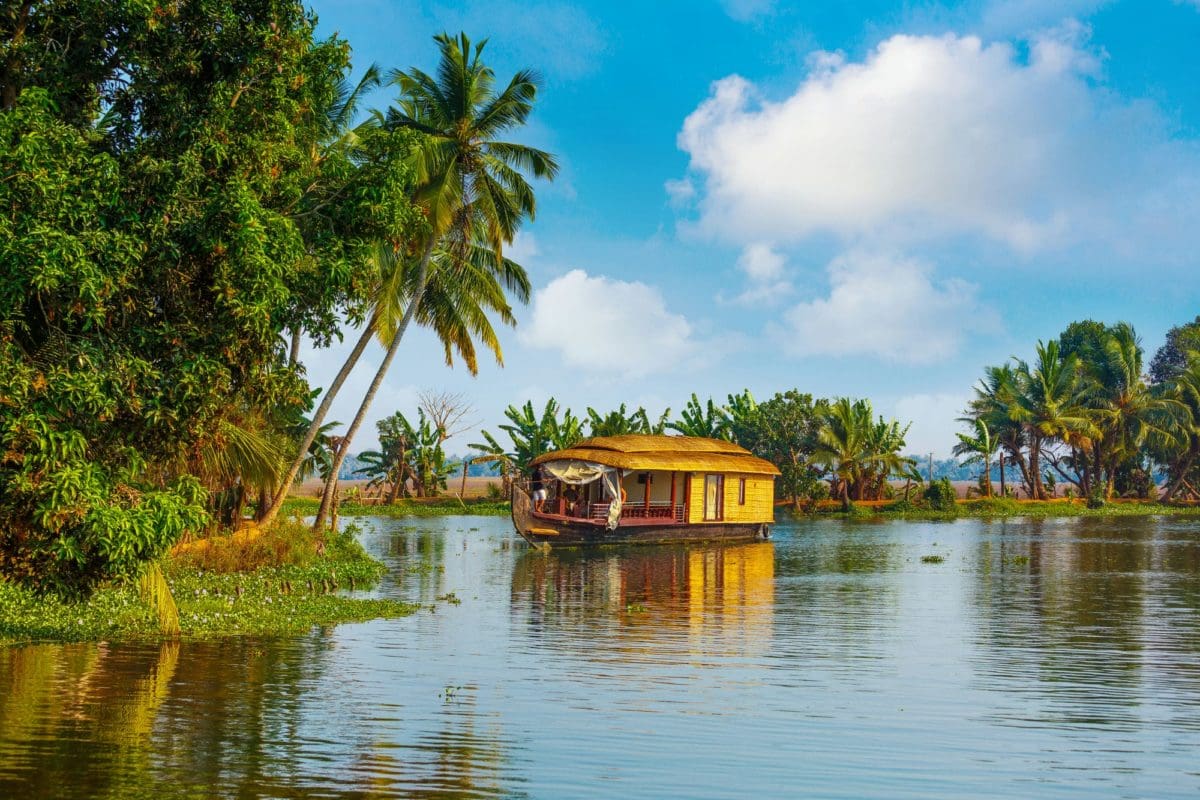 Be sure to visit the famous backwaters of Allepey and stay overnight on a traditional houseboat
For a adventure hike with incredible panoramic views, the Munnar Tea Plantations are not to be missed.
We also recommend taking a trip to Varkala Beach, which is a couple of hours from Kochi but absolutely stunning.
Visit the Taj Mahal with our 3 day Delhi and Taj Mahal Weekend Experience. Email us for details.
Choose an Inspiring Volunteering Destination
---
Cambodia will allow you to explore the heart of Southeast Asia, a nation replete with lush natural landscapes from dense forests to rice paddy fields, bustling cities, and the majestic architectural remnants of the great Khmer empire dotting every bit of the country.
The charming city of Phnom Penh is the capital and also serves as our base of volunteer operations. Volunteering Journeys Cambodia volunteer abroad projects include Teaching English, Working with NGO's, helping Special Needs individuals, and Medical & Nursing Internships. Whether you are a gap year student, career breaker or a family or a mature volunteer, you can apply to any of our volunteer in Cambodia projects.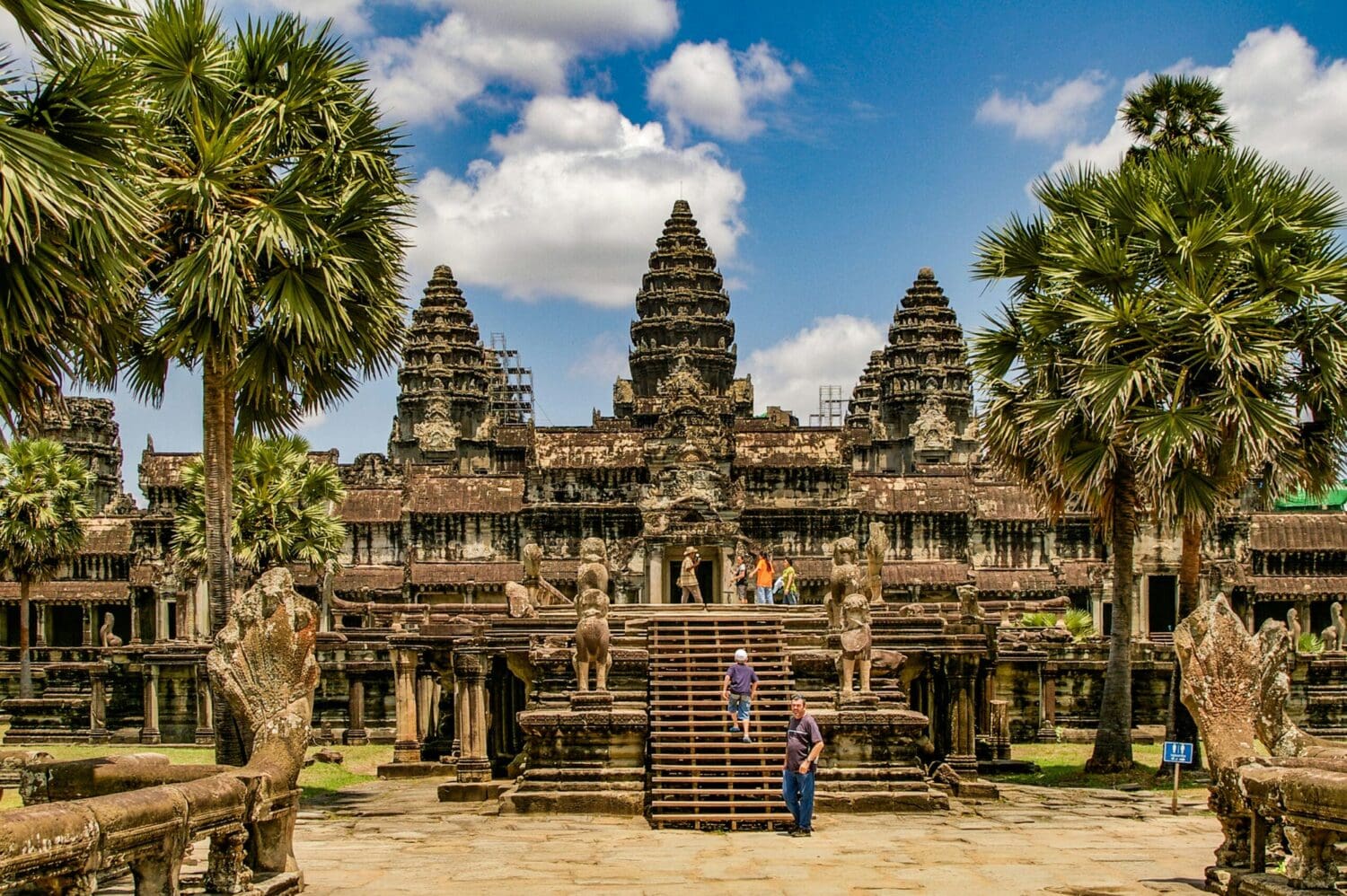 Stay updated with the latest news on what we are upto. Promise we won't spam your inbox!
To get an overview of all our destinations and programs you can download our latest brochure