Our Medical Volunteering In India caters to medical and nursing participants of all levels (enrolled at Medical School or University already) or Pre-med students (planning to start medical school) and provides a comprehensive insight into the medical system of India with immense learning opportunities. From beginners in Year 1 who have an interest (but no experience) in the field, to advanced 5th year students looking for specific specialisations, we have all the bases covered.
Kerala, South India where this Medical Volunteering In India is based a state in India which has a reputation to having India's best public healthcare and medical services, which is remarkable. In recent decades however the dependence on public health care has declined substantially and private sector hospitals are now more prominent. 
You will be give an medical placement in the private sector where you will have access to a larger and wider network of medical professionals, range and volume of patients and exposures to comprehensive set of wards and special units that they would not have access to in the public sector.
In Kerala, the private sector hospitals are extremely competitive there is also a greater volume of future doctors and nurses as the sheer volume of patients they get is increasing. We place all medical and nursing students (those who have at least some university experience) at the private hospital in Cochin city, where you get exposure to a wide range of patients and cases available in Kerala, all under the watchful guidance of a professional and caring team of doctors and nurses. Language is also less of a barrier as medical teams are able to converse in English and teach students who are willing to learn.
Medical Volunteering In India
Gallery
---
What is involved in Medical Volunteering
---
For this Medical Work Experience in India you will be living in the charming town of Fort Kochi (in Cochin) and your placement will be in at a private hospital in Ernakulam. University students will have the opportunity to get exposure across a range of wards , such as General Medicine, Paediatrics & Neonatology, Imaging & Radiology, Emergency, Anaesthesiology, Oncology, Cardiology, Neurology/Neurosurgery, Gastroenterology, Urology, Gynaecology, Orthopaedics.
Working hours at the placement will be for a minimum of 5 hours upto 7 hours a day, Monday to Friday with clinical schedules given on arrival by our medical coordinator. It is important to note that the experience is mainly observation-based, where you will get exposure to a wide range of cases and patient types. Some students may get the opportunity to get more hands-on medical experience where you are allowed to interact directly with patients but that is entirely at the discretion of the medical and nursing staff based on their comfort level with the particular student.
All medical and nursing participants are supported by various consultants in the various units who apart from providing daily guidance are willing to teach students on cases present to further enhance learning and knowledge development.
On weekends you will be free to explore Cochin and Kerala. Culturally, Kerala is great and activities that you can get your involved in the evenings the Kathakali (traditional dance) or yoga class. In your spare time your can visit local beaches or enjoy the famous Kerala backwaters boat trip and if you have more time visit the lush tea plantations of Munnar where you can even go trekking with fellow volunteers or medical students.
Volunteering Abroad in India include Teaching English, Working with NGO's, helping Special Needs individuals, and Medical & Nursing Internships.
Our program start dates are every Saturday of each month except for public holidays.
24th December to 2nd January we do not advise joining as there are several public holidays.
What your first week looks like
---
Your arrival weekend will be relaxed. We will pick you up from the airport and bring you to your accommodation. Depending on your time of arrival, our team will meet you and give you a local orientation so you can get to know the area you are living in. The next day you will be given health and safety briefing, culture orientation and project training before we take you in for your program.
Your project coordinator or a member of the team will be taking you to the project and after introductions you can get started. All your meals breakfast, lunch and dinner will be the accommodation unless you are at the project site or outside. In the evenings most volunteers spend it either exploring local sights, relaxing at the accommodation or preparing for projects.
Our local team will suggest many activities for you to do! Your weekends will be free for you to explore Kerala or India. We highly recommend you to utilise your time so you can get to see more of the country that you are visiting. We usually make recommendations based on past volunteer experiences. Its always better to book excursions in country with other volunteers.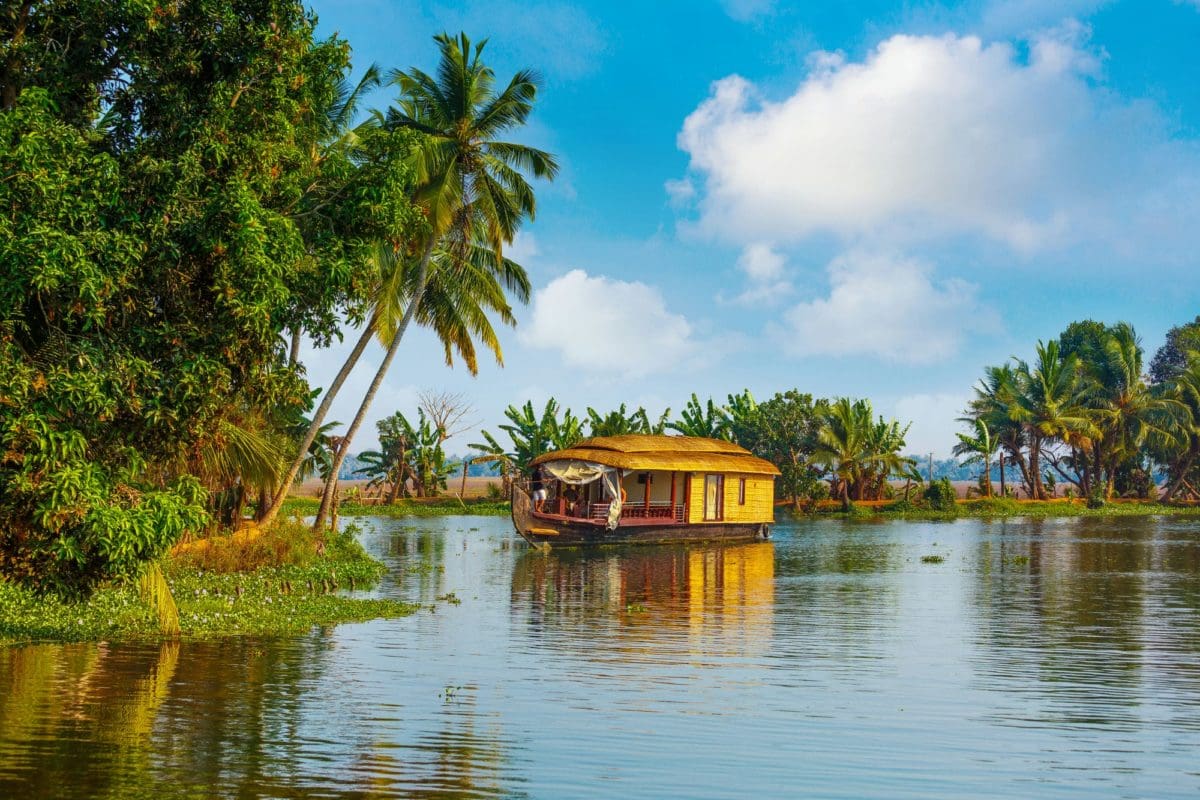 Be sure to visit the famous backwaters of Allepey and stay overnight on a traditional houseboat
For a adventure hike with incredible panoramic views, the Munnar Tea Plantations are not to be missed.
We also recommend taking a trip to Varkala Beach, which is a couple of hours from Kochi but absolutely stunning.
Visit the Taj Mahal with our 3 day Delhi and Taj Mahal Weekend Experience. Email us for details.
Choose an Inspiring Volunteering Destination
---
Cambodia will allow you to explore the heart of Southeast Asia, a nation replete with lush natural landscapes from dense forests to rice paddy fields, bustling cities, and the majestic architectural remnants of the great Khmer empire dotting every bit of the country.
The charming city of Phnom Penh is the capital and also serves as our base of volunteer operations. Volunteering Journeys Cambodia volunteer abroad projects include Teaching English, Working with NGO's, helping Special Needs individuals, and Medical & Nursing Internships. Whether you are a gap year student, career breaker or a family or a mature volunteer, you can apply to any of our volunteer in Cambodia projects.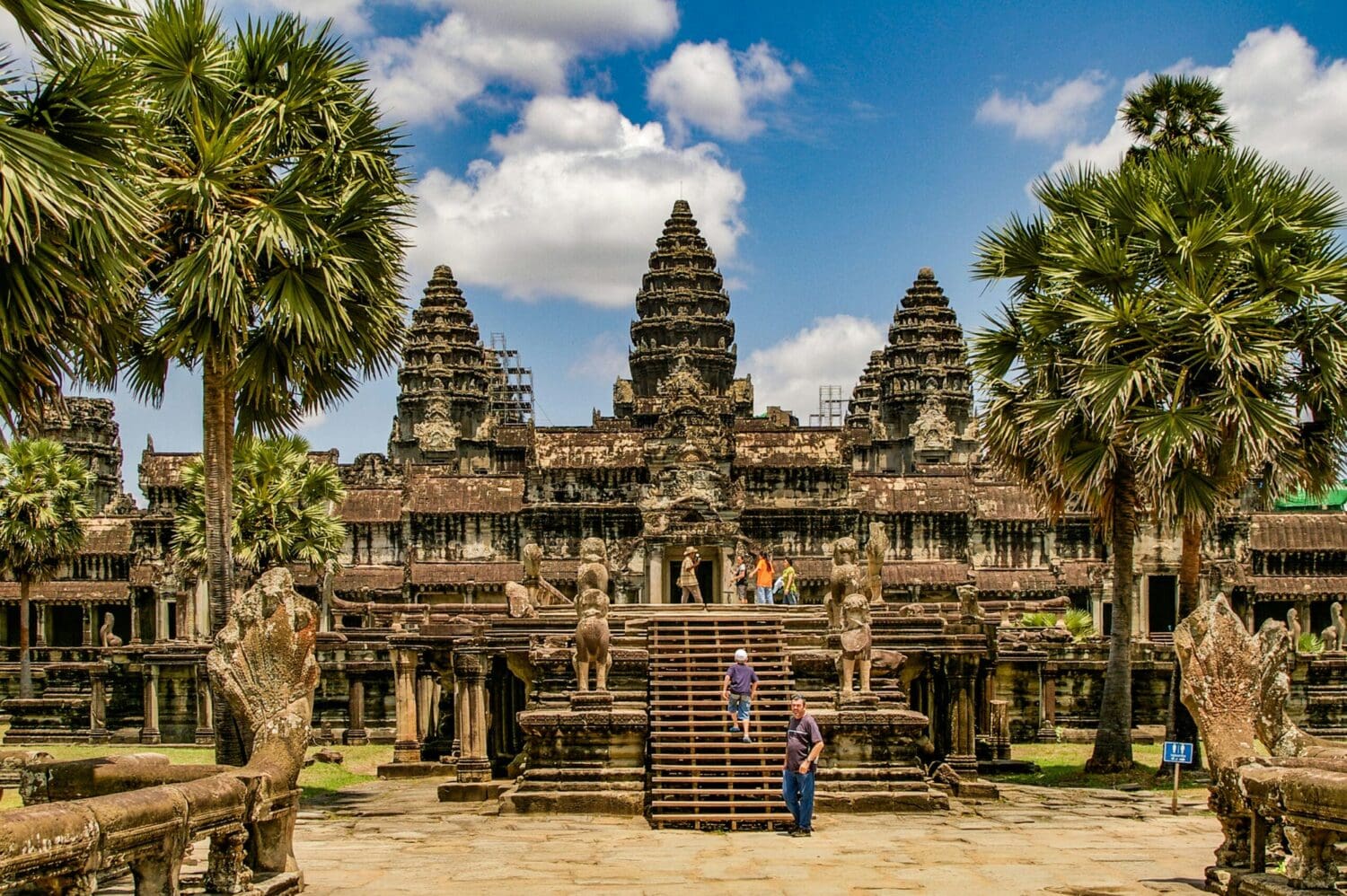 Stay updated with the latest news on what we are upto. Promise we won't spam your inbox!
To get an overview of all our destinations and programs you can download our latest brochure