Join us in our amazing medical journey and help us make a measurable difference in the poor, underdeveloped areas of Nepal. Our medical elective program is designed for motivated individuals at all skill levels and medical students or qualified career breakers working across all areas of medicine and healthcare. Our work has an observable positive impact on the local community and you will be able to see the people that you help along the way. Every year, thousands of people suffer unnecessarily due to the lack of basic healthcare and although we know that can't change the world at a click of a finger, we also know that every little helps and if we all did our bit to contribute, we believe that we can really make a difference. Here at Volunteering Journeys, we do not accept conditions as they exist and as citizens of the world, we take responsibility in changing them.
So if like us, you want to give back whilst travelling, learning and expanding your horizons, come join our medical team in Nepal on our next program.
Our medical programs are suitable for medical students or qualified healthcare professionals working in all areas of medicine, including OPD services, Pediatrics, Chemotherapy, Radiotherapy and Imaging, Pathology, Endoscopy, General Nursing, Ambulance Service, Medical Library Assistance or Dental. This volunteering program will allow you to gain medical experience in a real environment, learn more about healthcare in a developing country, and work under the supervision of experts whilst helping those who need it the most. Not only will our medical volunteer program be a fantastic career boost or career break, but you will learn so much and meet some fantastic people along the way. All this whilst still having an opportunity to travel, soak up new cultures and see new places.
Medical Volunteer In Nepal Gallery
---
Our medical volunteering program is designed to enhance your medical work experience whilst allowing you to take part in responsible travel across a period of 2 weeks to 12 weeks, depending on your availability and personal travel plans. With program availability across the whole year, this medical work experience offers a lot of flexibility to fit around your clinical areas and during your time in Nepal, you will be placed with one of our carefully selected host families and be made to feel like one of the locals.
Your volunteer base will be Kathmandu, the nation's capital and home to a medical teaching college and a number of hospitals where you will be working and contributing to the ongoing work. Volunteers are required to be over 18 years of age, have good mental and physical health, and be interested in medicine and healthcare. Other than that, we just ask that our medical volunteers are motivated, positive thinkers and possess a desire to help other people. If this sounds like you, our volunteering experience based in the beautiful capital of Kathmandu throughout the year could be the perfect career step for you.
You will be given a choice of medical field or area that you may want to volunteer for and will be working in private hospitals. If you are not sure on what area you would like your placement in we will put you on a general rotation. All the local doctors can speak in English and you will be expected to volunteer from Monday to Friday. Weekends are free for you to explore Nepal further. Our local project coordinators will be available for your support at all times.
Living and working in Kathamandu is an experience of a lifetime. This amazing country is truly epic with 9 UNESCO heritage sites within Kathmandu itself. Beyond there is Chitwan Jungles (also a UNESCO site) and the mighty Everest where you can go trekking upto the base camp.
| | | | | | |
| --- | --- | --- | --- | --- | --- |
| 2022 | 2022 | 2022 | 2022 | 2023 | 2023 |
| January | April | July | October | January | April |
| 9, 16, 23, 30 | 3, 17 | 3, 10, 17, 24 |  16, 23 | 8, 15, 22, 29 | 9, 23 |
| February | May | August | November | February | May |
| 6, 13, 20, 27 | 8, 22 | 7, 14, 21 | 6, 23, 20, 27 |  5, 12, 19, 26 | 7, 21 |
| March | June | September | December | March | June |
| 6, 13 | 12, 19, 26 |   18 |  4 | 5 , 26 | 4, 11, 18, 25 |
What your first week looks like
---
Your arrival weekend will be relaxed. We will pick you up from the airport and bring you to your accommodation. Depending on your time of arrival, our team will meet you and give you a local orientation so you can get to know the area you are living in. The next day you will be given health and safety briefing and project training before we take you in for your program.
Your project coordinator or a member of the team will be taking you to the project and after introductions you can get started. Two meals breakfast, and dinner will be the accommodation and lunch is generally at the project site or outside. In the evenings most volunteers spend it either exploring local sights, relaxing at the accommodation or preparing for projects.
Our local team will suggest many activities for you to do! Your weekends will be free for you to explore Nepal. We highly recommend you to utilise your time so you can get to see more of the country that you are visiting. We usually make recommendations based on past volunteer experiences. Its always better to book excursions in country with other volunteers.
Pokhara is a heaven for nature enthusiasts and adventure freaks. Camping, paragliding, and mountain biking.
Bhaktapur is known for the antique charms of Nepal. The wood carvings of the temples & monuments are truly amazing.
The densely marshy terrain of Chitwan, spread over 332 sq miles, is a habitat to a large variety of reptiles, mammals, & birds.
Nepal is a trekker's paradise and is known for the astounding trekking routes. Our team can help you book these.
Choose an Inspiring Volunteering Destination
---
Cambodia will allow you to explore the heart of Southeast Asia, a nation replete with lush natural landscapes from dense forests to rice paddy fields, bustling cities, and the majestic architectural remnants of the great Khmer empire dotting every bit of the country.
The charming city of Phnom Penh is the capital and also serves as our base of volunteer operations. Volunteering Journeys Cambodia volunteer abroad projects include Teaching English, Working with NGO's, helping Special Needs individuals, and Medical & Nursing Internships. Whether you are a gap year student, career breaker or a family or a mature volunteer, you can apply to any of our volunteer in Cambodia projects.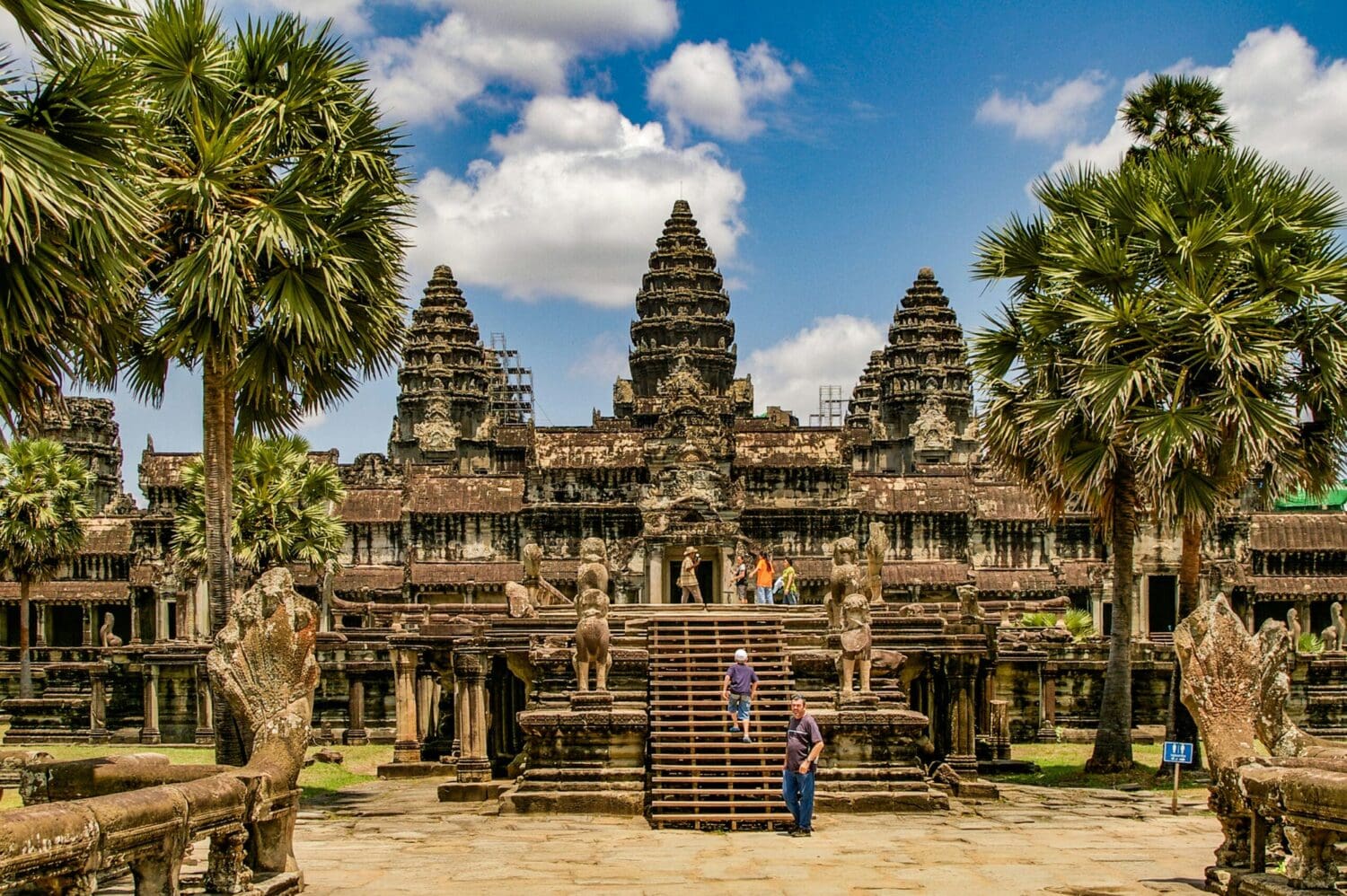 Stay updated with the latest news on what we are upto. Promise we won't spam your inbox!
To get an overview of all our destinations and programs you can download our latest brochure