Take your medical elective abroad and expand your horizons with immersive travel and training at the same time. Our medical volunteer program in Sri Lanka offers you a chance to gain international experience, where you can get invaluable  training supervised under experienced medical experts, and you will have the rare opportunity to learn more about healthcare and medicine in a different country. Sri Lanka is known to have one of best preventative and curative health care system in South Asia. As a model for developing countries, you will learn a lot from the dedicated doctors in Sri Lanka about medical and healthcare in developing countries. This unique experience will open your eyes to the world of medicine in a developing country, and you will be amazed to see how well run and managed and sophisticated some of the hospitals in Sri Lanka are.
Your medical placement will allow you to get the work experience you need to give your CV an edge to help advance your career or boost your medical school application, and you will also benefit from an immersive cultural experience through living in Sri Lanka.
Our medical Volunteer programs in Sri Lanka are strictly observation based only. If you are doing an elective with us we will ask you to send your clinical area of interest. Being a very popular program we encourage you to apply in advance to guarantee your spot. A certificate will be given on completion and we would be glad to complete any paperwork related to your electives forms. Our medical volunteer experience in Sri Lanka is ideally suited for medical students only.
Medical Volunteer In Sri Lanka Gallery
---
What is involved in Medical Volunteering
---
Our Medical students will be based in Galle ( in Southern Sri Lanka). We have strategic partnerships with a well renowned  public hospitals in Sri Lanka. This hospital is also a teaching hospital with a 5000 bed capacity.
This medical programs in Sri Lanka is ideal for students looking for an opportunity to train alongside medical specialists and to spend time in hospitals with access to various clinical areas of your choice. Our programs in Sri Lanka are also suitable for medical students who are also looking to gain some experience in a developing country.
On average medical student will work for 5 hours a day depending on hospital and clinical area allocations given. At the hospital a coordinator will be assigned to you who will give you your clinical allocations and hospital timings(depending on doctors availability and patient cases). On your first day at the hospital you will get a general introduction and tour of the different units.
What you do at the placement is dependent on a host of factors including patient cases at the time, medical staff availability, clinical area chosen, timings and so on. Being a real world setting things in hospitals change rapidly, and we expect you to be flexible and embrace every learning opportunity that this medical placement offers you.
Volunteering Abroad in Sri Lanka include Family Volunteer Holidays , Teaching English, Working with NGO's, helping Special Needs individuals, and Medical & Nursing Internships.
| | | | | | |
| --- | --- | --- | --- | --- | --- |
| 2022 | 2022 | 2022 | 2022 | 2023 | 2023 |
| January | April | July | October | January | April |
| 9, 16, 23, 30 | 17,24 | 3, 10, 17, 24 | 16, 23 | 8, 15, 22, 29 | 9, 23 |
| February | May | August | November | February | May |
| 6, 13, 20, 27 | 8, 22,29 | 7, 14, 21, 28 | 6, 23, 20, 27 | 5, 12, 19, 26 | 7, 14, 21, 28 |
| March | June | September | December | March | June |
| 6, 13, 20 | 5, 12, 19, 26 | 4, 11, 18, 25 | 4, 11, 18 | 5 , 12, 19, 26 | 4, 11, 18, 25 |
What your first week looks like
---
Your arrival weekend will be relaxed. We will pick you up from the airport and bring you to your accommodation. Depending on your time of arrival, our team will meet you and give you a local orientation so you can get to know the area you are living in. The next day you will be given health and safety briefing, culture orientation and project training before we take you in for your program.
Your project coordinator or a member of the team will be taking you to the project and after introductions you can get started. Your meals breakfast and dinner will be the accommodation unless you are at the project site or outside. In the evenings most volunteers spend it either exploring local sights or relaxing at the accommodation.
Our local team will suggest many activities for you to do! Your weekends will be free for you to explore Sri Lanka. We highly recommend you to utilise your time so you can get to see more of the country that you are visiting. We usually make recommendations based on past volunteer experiences. Its always better to book excursions in country with other volunteers.
With some world class beaches and waves, Sri Lanka is undoubtedly a top surfing destination!
Visit the Sigiriya Rock Fortress, a UNESCO Heritage Site in the Central Province.
Ranked in the top 10 train rides in the world- the journey from Ella to Hatton is a must do!
Spotting Leopards, Elephants and other wildlife at Yala Nature Reserve is absolutely phenomenal.
Choose an Inspiring Volunteering Destination
---
Cambodia will allow you to explore the heart of Southeast Asia, a nation replete with lush natural landscapes from dense forests to rice paddy fields, bustling cities, and the majestic architectural remnants of the great Khmer empire dotting every bit of the country.
The charming city of Phnom Penh is the capital and also serves as our base of volunteer operations. Volunteering Journeys Cambodia volunteer abroad projects include Teaching English, Working with NGO's, helping Special Needs individuals, and Medical & Nursing Internships. Whether you are a gap year student, career breaker or a family or a mature volunteer, you can apply to any of our volunteer in Cambodia projects.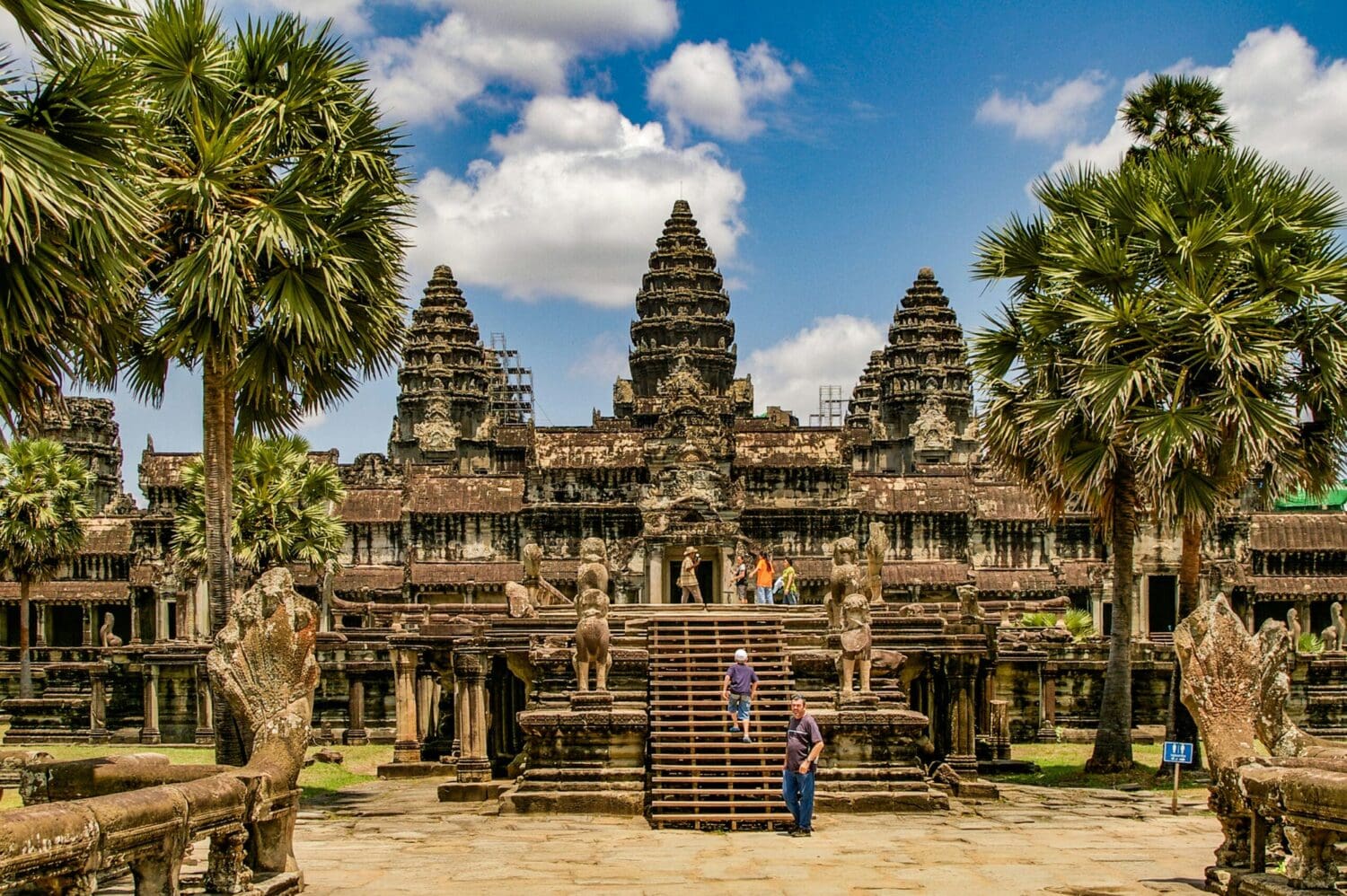 Stay updated with the latest news on what we are upto. Promise we won't spam your inbox!
To get an overview of all our destinations and programs you can download our latest brochure